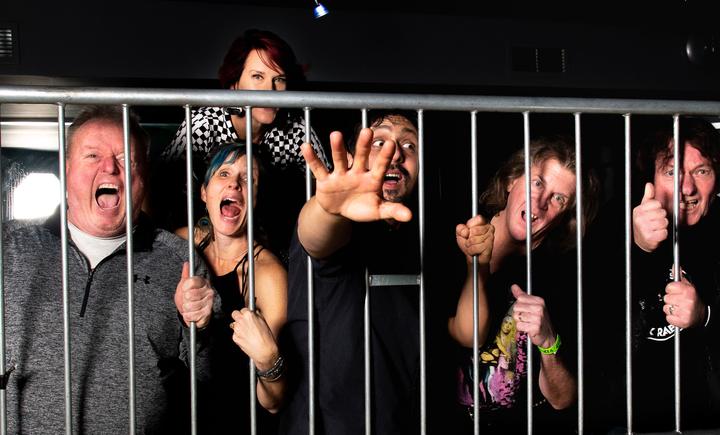 Curious Grace & Black Rabbit
Episode 728
Artist:
Curious Grace & Black Rabbit.
Curious Grace & Black Rabbit is a bold, beautiful mix of instrumentation and vocal layers. The band's got Irish roots and two strong front women, so the name Grace fit like a velvet glove. The band's also steeped in psychedelic rock magic. That's where the black rabbit came in, like a trickster playing with a dark D minor chord.
CG&BR makes progressive art rock. New wave and punk-inspired with bluesy, psychedelic grooves, progressive arrangements and anthemic, modern melodies. Their sound combines Irish/Brit-rock influences with intense electric instrumentation, driving rhythms and often dark lyrical content that evokes the beauty of ruin and renewal.
Curious Grace & Black Rabbit is: Galway Tom Erangey on bass and vocals, Mod Mary Erangey on electric cello and vocals, Hollywood John Hickey on guitar, Maestro Bojan Kolevski on keys, Hippie Heidi O'Toole on vocals and Aquaman Scott Way on drums.
Stream on Spotify and SoundCloud. Follow CG&BR on Facebook and Instagram and track them on Bands In Town for show info.
For press and marketing inquiries, contact August Forte at august@novo.net. Booking agents, music supervisors, publishers, check out our digital press kit.