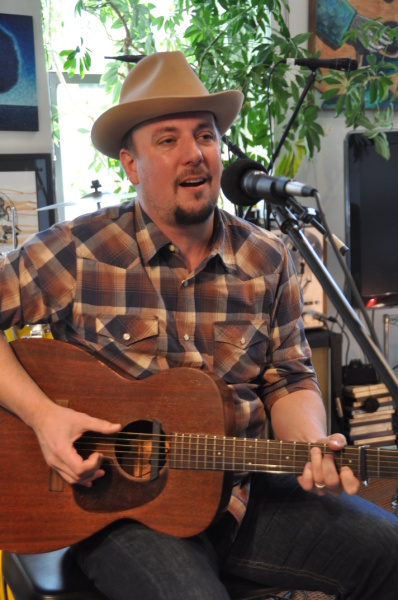 Matthew Francis Anderson
Episode 699
Artist:
Matthew Francis Anderson
Matthew Francis Andersen was born and raised in Chicago. But as a former walleye and musky fishing guide home has also been as far as northern Wisconsin and Michigan's Upper Peninsula. That's where Andersen's EP Blue Line takes you: from the local taverns and street lights, to the boat landings and rivers deep within the northwoods. Matthew Francis Andersen's writing shows you where this Midwesterner has been. Logging trucks and taxi cabs, game wardens and bar patrons live inside these songs.
Andersen has won American Songwriter Magazine's 2012 Lyric Contest, and shared the stage with the likes of Gurf Morlix, Steve Forbert, Kevin Gordon, Stacey Earle and Mark Stuart.
Session Photos