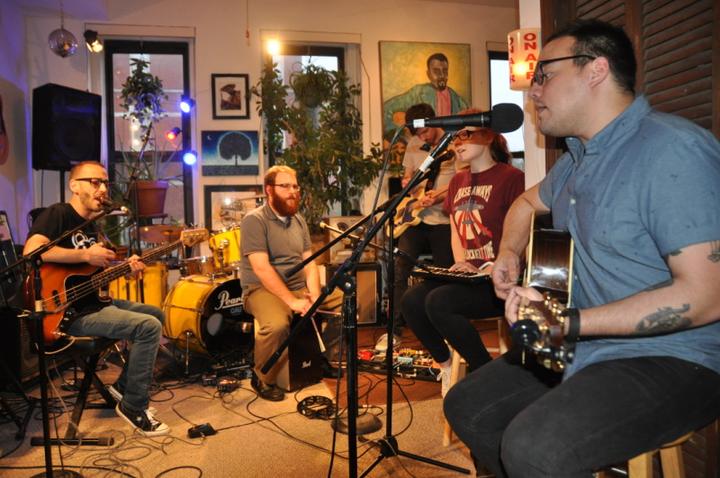 The Flips 2017
Episode 666
Artist:
The Flips
The Flips are: Nick Sintos: Vocals, guitar, Mike Carlson: Drums, percussion, Annette Nowacki: Keys, vocals, Maccabee Kelem: Bass, vocals, and Dustin Martin: Guitar.
The Flips came into CAU and performed a stripped down acoustic version of their music. Nick Sintos and the band took us on a journey into the depths of depression and back in an incredibly clear and sensitive portrait. Nick brings us his own experiences on that path of potential destruction and educated the audience by opening our eyes to the realities of depression. This is a very important message for us all.
CAU engineer/producer Ellis Clark called me when he finished mixing this show and declared The Flips the best band he has mixed in a year.
Session Photos