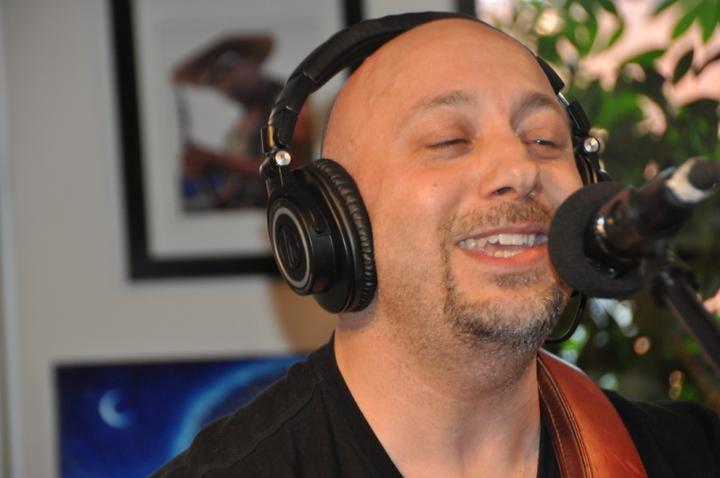 Dan Arturi
Episode 633
Artist:
Dan Arturi
Dan Arturi came to us through his performance on our highly sucessful "Singing For Your Supper" showcase at the now defunct Act One Pub at Mayne Stage. Dan came in and gave us a session filled with heartfelt lyrics and lots of high energy.
Dan also has a band project Fu Dogs. They recently lent their talents to a "Feel the Bern" Benefit Concert at Dave Hornyak's Live Wire Lounge.
After singing and fronting several different original and cover projects on the East and West Coasts, and most recently in the Midwest, Dan has struck out on his own to build FuDogs, a studio based rock / acoustic indie project, with the long term goal of touring with a full band behind the engrossing, complex, and just plain rockin sound.
Session Photos