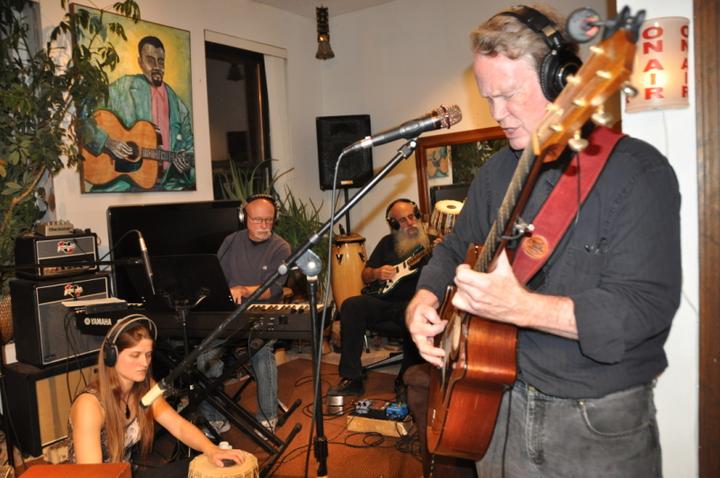 Terry MacNamara
Episode 619
Artist:
Terry MacNamara
Terry MacNamara, consumate singer/songwriter, former leader of the songwriter circle at Old Town School of Folk Music, joined us for a Podcast with a whole bunch of mutual friends.
Victor Sanders, Meg Thomas, Bob Long, and Eric Hill
I first met Terry one night at our "Singing for Your Supper" showcase at Mayne Stage. I loved what I heard and began the process of getting him on Chicago Acoustic Underground. Boy, am I glad I did. For some reason there is a little fade out of the intro music, but be patient it starts shortly after that.
Session Photos