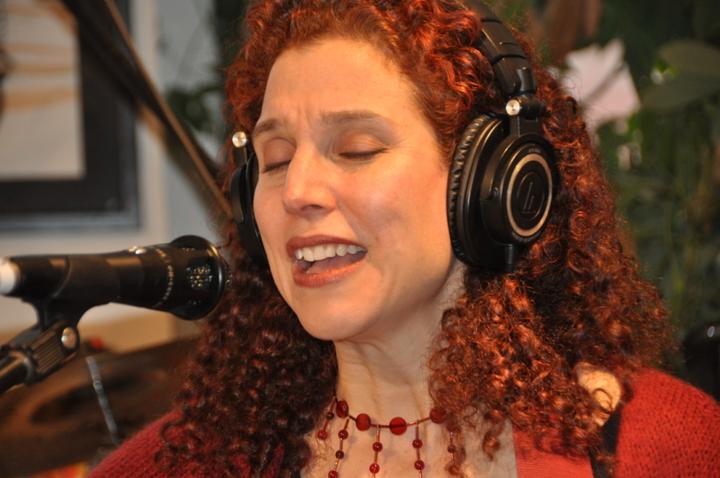 Robinlee Garber, for "Mercy"
Episode 612
Artist:
Robinlee Garber
I fell in love with this lady's beautiful voice the first time I heard it. Robinlee Garber came into the studio and, as you will hear listening to this Podcast, absolutely blew me away. During the interview I was fascinated to learn about the role of the "Expressive Therapist" in a clinical setting.
She is blessed with the joy of using her wonderful voice as a tool for her work. As you will read below, she helps people through trying times in their lives.
Well, now she finds herself in trying times. Her sweet companion "Mercy" had to have emergency cancer surgery. Mercy has survived the surgery and now Robinlee has to deal with the costs of that decision. As you know, I lost my Buffy this year and, for her, surgery was not an option. There is a GoFundMe campaign to help with those costs. In memory of Buffy I donated and, if you can, please click on Mercy's picture and join me.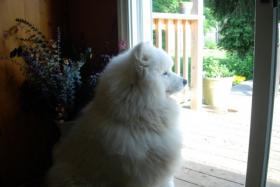 Expressive Therapist
Acoustic Jazz and Song Stylings of Robinlee
Robinlee Garber has been providing music and expressive therapy services in hospitals, at fundraising events, festivals, conferences, schools, and in community outreach programs professionally since 1995. She is an expert at working with groups to create murals, group and individual art projects, music-making experiences, and just having a great time exploring personal and group creativity.

Robinlee will perform solo and/or with other musical and artistic professionals just about anywhere, at any time, and for any occasion. These days she is singing and playing guitar weekly at various assisted living and memory care programs around the Chicagoland Area, specializing in acoustic jazz and folk music. She also plays daily at Linden Oaks Hospital, and her expressive therapy group has been dubbed "the Frank Sinatra Hootenanny" for its emphasis on music from the 20's, 30's, and 40's.

Robinlee also lends her talents and support to volunteer with the not-for-profit Practice With A Purpose (a program affiliated with Chicago's Old Town School of Folk Music), a group that performs music for patients, families, and residents at hospitals and nursing homes in and around Chicago.
Session Photos