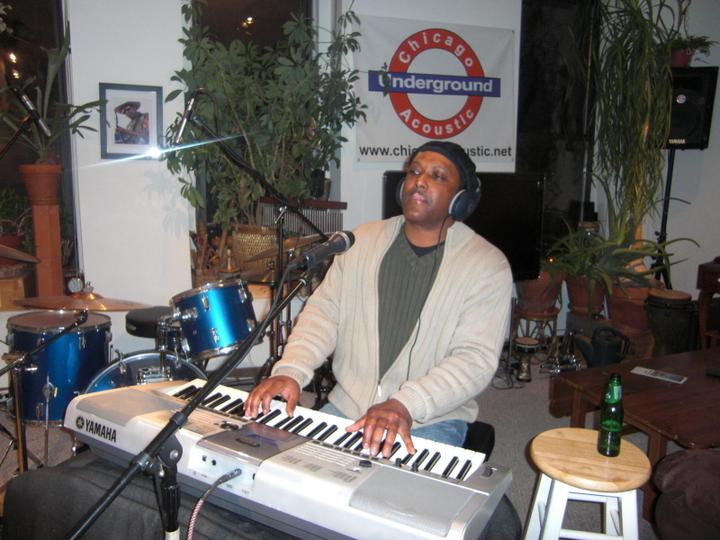 JSOUND
Episode 286
Artist:
JSOUND
Now for something completely different! From the missing episodes vault comes a man and his synth with Brother Rob on bass. JSOUND "THAT'S IT, THAT'S ALL" is the quote on his myspace page,but as you will see and hear, he is so much more.
Funk, Jazz, Pop fusion and a very powerful spirit is the best I can do to describe this man of music. This show is another example of what diversity Chicago offers. God I love Chicago!!!!
This episode was lost for awhile (04/14/09) but now it is found. J and Rob, thank you so much for sharing your music with CAU.
Session Photos