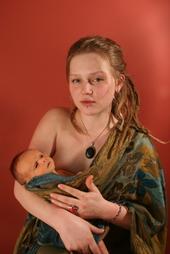 Crystal Bowersox
Episode 194
Crystal Bowersox joined Brian Walker (http://www.brianwalkerlive.com), Jeff Brown , Christine Knodle and myself for a memorable afternoon. Crystal got us all to shed a tear or two or three during her show.
Crystal's voice, guitar, and lyrics are supurb. I have seen her live many times now and I swear that you will have a wonderful time at her concerts.
Crystal is back home in Toledo, Ohio with little Anthony who is now weighing in at 10 lbs.! During the show we talked about a road trip to visit her and we are keeping our word. We (Goodbyehome ) are going to join her on August 22nd at Papa's Tavern 1328 Liberty St., Toledo, Ohio and then we are all camping out on her Mom's farm. What a blast!!!!
Enjoy this truly beautiful performer.....
Well, now better than a year has pasted and as we all know by now, Crystal was the runner-up on 2010's American Idol and is on the American Idol tour which is stopping in Chicago tomorrow night August 28th at the United Center.