The Artist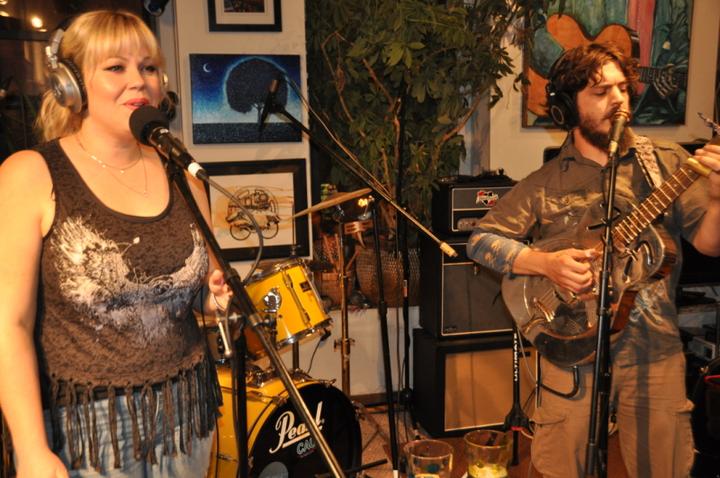 Scotch Hollow
Last Summer, Carley and Mark Verbeck came into the studio and wooped up one hell of a show. We had a great time as you will see and hear.
Scotch Hollow, an acoustic roots band, teams up down-home delta blues with good old-fashioned country twang and silky vocals. Just as the name implies, Scotch Hollow is as smooth as your favorite whiskey.
An explosion happened at Berklee College of Music when Mark and Carley met; they discovered a musical chemistry that they couldn't walk away from. Mark's hillbilly punk-rock self grew up in the Appalachian Mountains in central Pennsylvania's; Carley grew up in Kansas City taking in the historic blues and jazz music. They briefly toured and made their home-base in Nashville when Mark came down with a devastating case of tendonitis. They relocated to Chicago while Mark recovered when alas, they could finally hit the road again! Watch out world...they are coming for you.