The Artist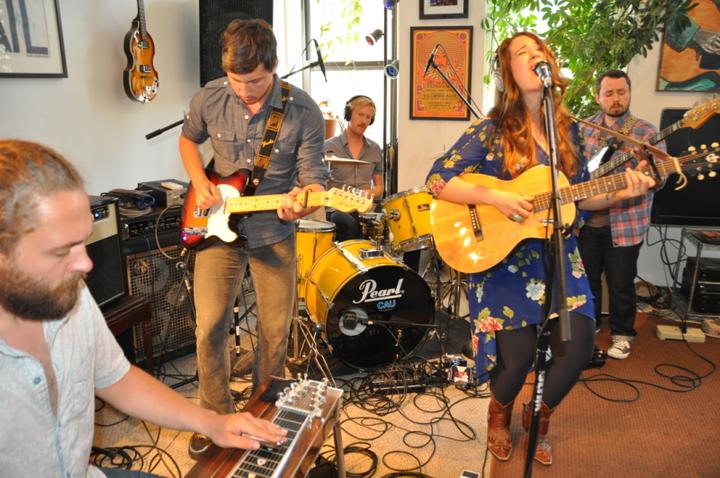 Samantha Harlow
With nearly a decade behind a Nashville honky tonk bar and countless nights playing solo shows on the road under her belt, Samantha Harlow has plenty of stories to tell. A true raconteur, Harlow's storytelling is marked by mild exaggerations, tongue-in-cheek declarations, and sweeping truths about being a strong woman making her way in the world.
Backed by a steel guitar and twangy riffs, Harlow shares tales of heartbreaks past and present - and, more importantly, her resolve to move past them. She's a country artist, to be sure, but not in the folksy, teary-eyed connotation of the title. Fueled by strong and pragmatic Midwestern roots, Harlow's lyrics are equal parts heartbreak and pulling oneself up by the straps on a pair of boots. Previous albums (Boxcars and Other Obsolete Dreams, Love Letters) have detailed her childhood memories of broken family bonds and lofty dreams torn down by the reality of divorce and blue-collar woes. But on her latest cut (Give and Take), Harlow turns over a new leaf - both lyrically and musically. With a faster tempo driven by an electric guitar, songs like 'Kerosene' and 'The Way It Goes' are more about moving on from disappointment than they are about heartbreak itself.
Inspired by spending several months on the road in 2012 and 2013, Harlow isn't dwelling on broken dreams any longer. On Give and Take, the country singer has started dreaming up new goals and moving forward one step at a time.