The Artist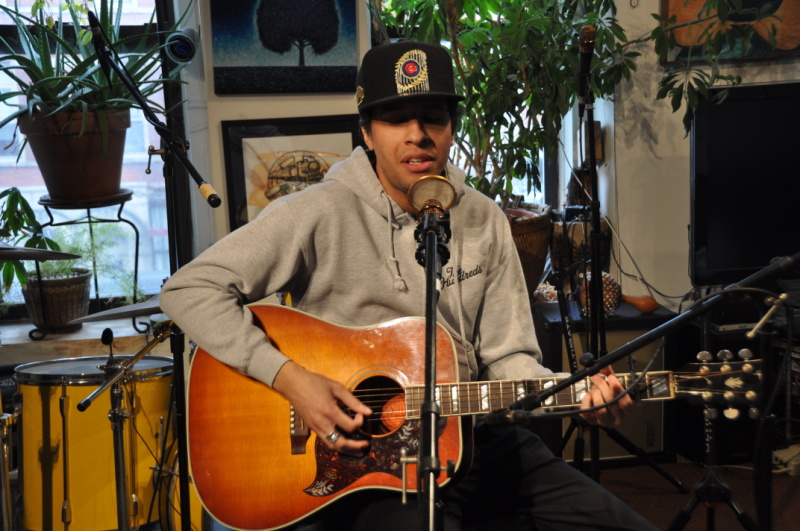 Dylan Lloyd 2018
For internationally recognized singer-songwriter Dylan Lloyd, the future holds promise and longevity. In December of 2009, Lloyd signed a music publishing deal with RADAR MUSIC PUBLISHING/BMG RIGHTS MANAGEMENT. From that point forward, Dylan has been establishing himself all over the world as one of the most outstanding performers of his generation.

Lloyd has written and co-produced with some of the best producers, songwriters, and artists in the music industry, i.e., platinum producer "MdL" (JUSTIN BIEBER, CHRIS BROWN), Kevin Savigar (ROD STEWART, JOSH GRACIN), gold producers Rob Kleiner and Chris Sernel (CEE-LO GREEN), gold producer Michael Jay (EMINEM, MARTIKA), platinum producer Soundtrakk (LUPE FIASCO)...and others.

In September of 2011, Dylan Lloyd was the first and only American to be invited to an international performing event in Ukraine, broadcast on television to over 100 million people across Eastern Europe. The competition was called Crimea Music Fest, the first performing attraction in world history to sponsor contestants from each continent. Since then, Lloyd has made numerous television appearances across the world.

Approximately two years later, Lloyd would release his debut EP entitled "One By One" with Lupe Fiasco's hit-producer "Soundtrakk" in May of 2013. The EP has since been promoted numerous times by Lupe Fiasco's blog "The Lupend".

In December of 2014, Lloyd released his debut solo album called "The Vault" and it became his first charting solo album on the iTunes charts, as well as his fourth consecutive charting album on iTunes (What Could Be Better, This Is Better, Find A Way There). A few months after "The Vault" was released, Lloyd received his own radio station on Pandora in April of 2015. In the same month, his recent iTunes release known as the "Aria - EP" charted top 100 on the iTunes singer-songwriter chart making it his fifth consecutive charting album in his artist career.

Lastly, Lloyd has built an excellent reputation for interacting with his fan-base in a uniquely personal way. His weekly social media event known as "Fan Love Friday" has not only become a staple of his career, but has solidified him as a rising star in the music industry. Lloyd created these weekly events on February 20, 2015 and has since honored his fans individually through this remarkable method.