The Artist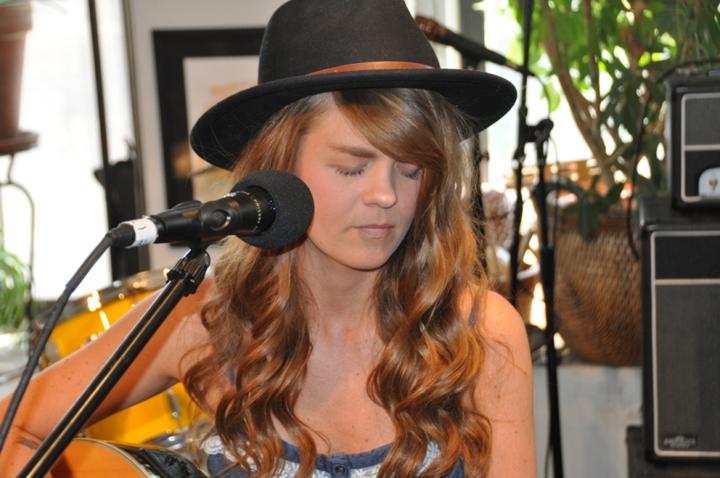 Colee James
Wisconsin native, Colee James is a performing country-folk singer and songwriter living in Brooklyn, New York.
Like music makers Bob Dylan and Emmylou Harris, Colee draws inspiration from sounds of the past and thrives on telling a story through song."
The seeds of good music were planted in my soul at an early age. My childhood was vinyl. Johnny Cash, Loretta Lynn, Hank Williams, and Woody Guthrie spun all throughout my youth. I think the common ground for inspiration was their fearless attempts to showcase vulnerability with just pure honest story telling." Colee says. She hopes to keep writing and sharing her life experiences that people can relate to on a stage, and that hopefully the future kids will find desirable enough to play in those old juke boxes over and over again.
Colee James has been exploring the NYC and Brooklyn music scene for the last few years. Playing shows at Rockwood Music Hall, Bowery Electric, Pete's Candy Store, and even her own living room. She's been to Austin, Texas the last few years to play showcases at SXSW, in addition to music festival 'Mile of Music' in her home state of Wisconsin.
Colee is preparing for a busy summer of shows in the Midwest and the Northeast, She will finish the year up with a new recording adventure and hopes to release new music by the end of 2015.