The Artist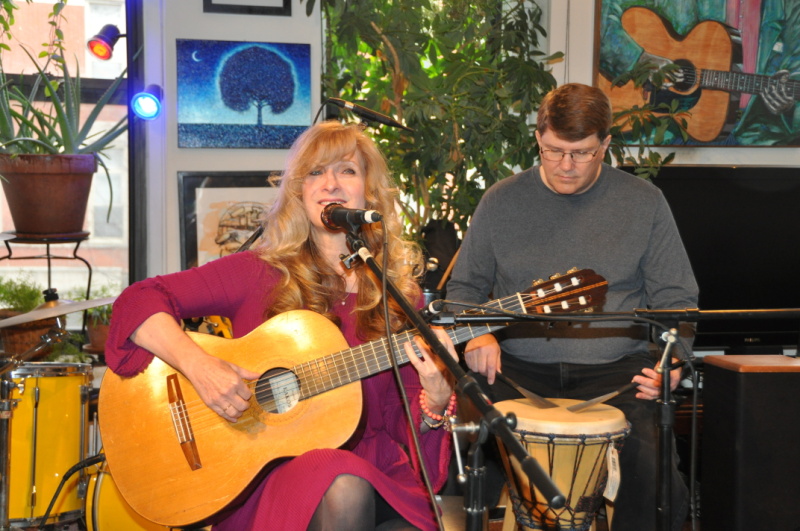 Andrea Carlson
Andrea burst onto the Delaware Valley music scene in 2009, with her first award winning composition, "Cryin'". She followed with her first completely original CD, featuring another prize winner, "Mysterious Moon", and most recently by this year's CD "Love Can Be So Nice", showcasing standards and originals in English and French. For the past three summers, Andrea has gone on the road in Europe, playing a dozen countries and headlining at the Edinburgh Fringe Festival.
Her voice is sultry, sweet, and playful, infusing the music with elements of earthy blues, retro jazz, and romantic swing. Her guitar is classical, adding elegance and intimacy. And Andrea's repertoire is a mix of standards and originals in the vein of the Great American Songbook and Parisian Chanson; audiences and critics rave about her performances around the USA and in Europe.
Although Andrea was born in Tennessee, her family moved to California, and Texas, then settled in Illinois. Still in high school, she began singing jazz professionally in small groups and with a big band. Performances then included opening for the great James Brown! She earned her degree in Classical Guitar at the Columbia Conservatory, before she left Chicago – first for Memphis and then the east coast. Today, she can often be heard with her Love Police, in the greater Philadelphia and mid-Atlantic region.