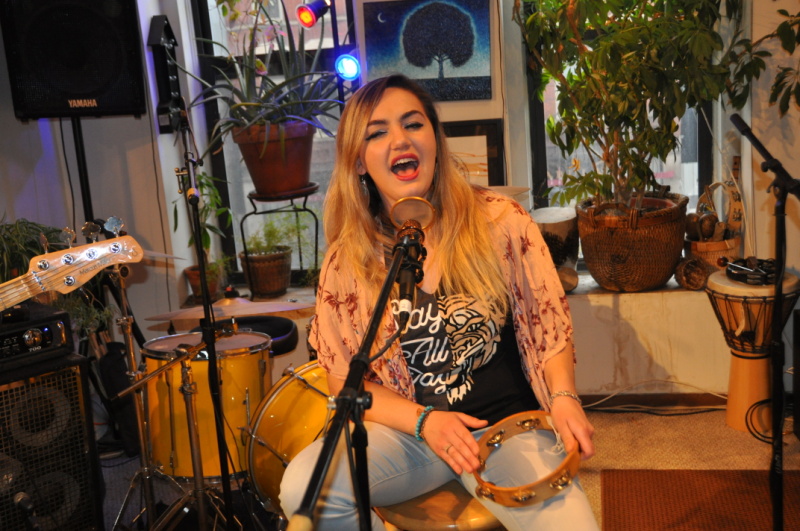 Julianne Q
Episode 713
Artist:
Julianne Q
Julianne Q and the Band write a new definition of classic. Fronted by the powerful vocals and creative mind of Julianne Quaas, the now four-piece evolution is carving its own path into Chicago's music scene. Julianne Q's debut album (released 2017) has received international attention this year, and displays a 60s-70s tinged blues-rock flavor akin to Janis Joplin, Led Zeppelin, and Amy Winehouse. Julianne Q and The Band bring their classic rock and blues roots to the Chicago scene. With theatrical larger-than-life performances that embody the spirit of Woodstock, The Band leaves their audience with a truly one of a kind memorable experience. Moving into 2018, you can catch the dynamic group touring in and around the Midwest, as well as putting the talents of drummer and vocalist Jeff Mills, guitarist Chris Arwady, and bassist Egan Franke further into the spotlight.
That's the best piece of advice Julianne Q has ever received. When Julianne was halfway through her senior of college, she had a choice to make: follow her heart and pursue music, or follow the theatre path she had laid out for herself through her college career.
Just like her favorite poem by Robert Frost, Julianne took the road less travelled upon, and it has made all the difference. She knew she would regret more not pursuing her music dream, and so she did just that. Through her music career, Julianne is going to inspire others to listen to that little voice inside of their hearts and live the lives they were meant to live.
Through soulful lyrics and powerful rock melodies, Julianne hopes you will hear her passion and drive in her music. But more importantly, she wants to inspire you to take that leap of faith and pursue your passion, just as she did.