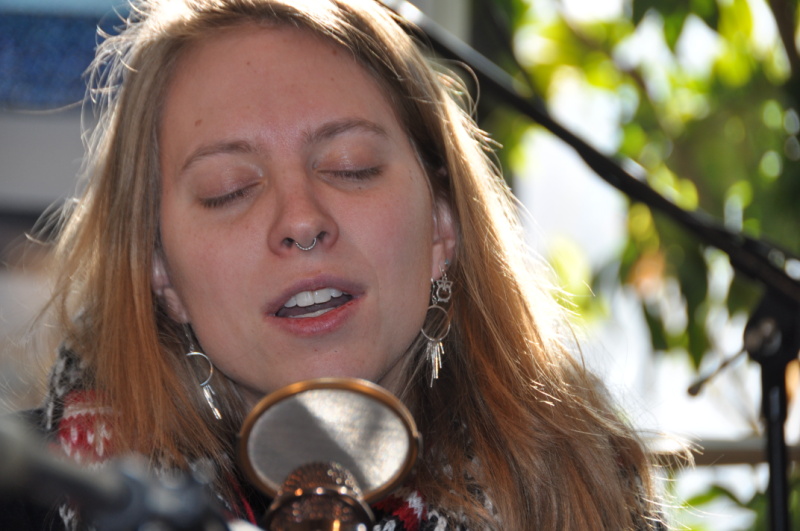 Humbird
Episode 706
Artist:
Humbird aka Siri Undlin
On a cold and Sunny day, into the studio comes a ray of that sunshine by the name of Humbird. Hailing from Minnesota and in Chicago for a show she came in and blew me away as she will you.
After traversing 5 continents and 20 countries with only a guitar and a backpack, Humbird returns home to sing songs from the edge of the world. Combining a wintry longing with the warmth of a familiar folktale, Humbird stretches traditional genres of folk and Americana to embrace the unexpected. This music invites a refreshing dissonance into the house, it leaves breadcrumbs along the path and reflects light back at the stars.

Creating music out of a mosaic of influences like Joni Mitchell, Bon Iver and Bill Frisell, Humbird weaves it all together with powerful lyrics and a stubborn pursuit of the sound of the North. The release of Humbird's double EP "Elsewhere" and "Where Else" in Summer 2017 is just the beginning.
Session Photos