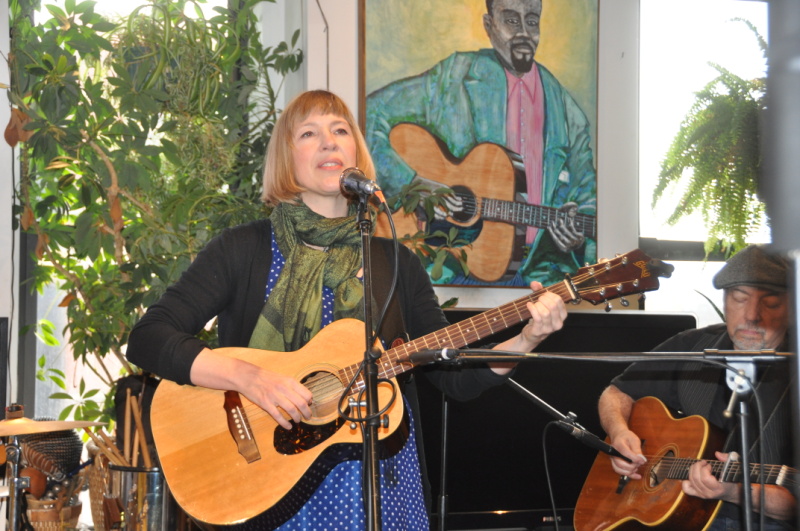 Naomi Ashley
Episode 705
Artist:
Naomi Ashley
Naomi Ashley grew up on a farm outside the small town of Moville, Iowa and has been a part of the Chicago music scene for over 17 years. As a singer-songwriter, she draws from American folk, roots and country traditions to create a body of work ranging from witty and satirical to poetic and heartfelt. Her 2007 album, Another Year Or So, was funded by a grant from the Chicago Artist Assistance Program. Her most recent album, Trying to Fly, was partially funded by the Illinois Arts Council
Naomi frequently collaborates with spoken word and visual artists. In 2010, she conceived and produced OUTBURSTS , a show that brought songwriters, composers, playwrights, poets, and monologists together to write and perform works inspired by the paintings of Hungarian-born, Chicago-based artist Zsofia Otvos.
Naomi can often be spotted performing solo, or with her band — Cathie Van Wert (violin), Andon Davis (guitar), Michael Krayniak (bass), and Paul Bivans (drums).
Session Photos