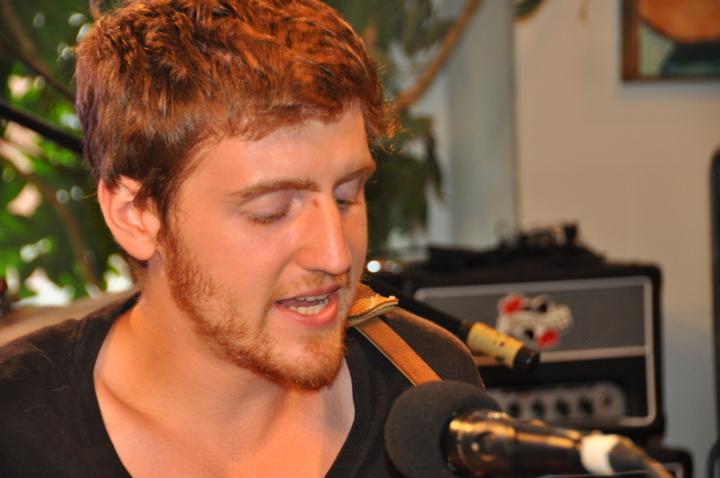 Andrew Tufano
Episode 636
Artist:
Andrew Tufano
While in Chicago on tour last summer, Andrew stopped by the CAU studio and we recorded this Podcast. It was such a wonderful session and I am certain you will enjoy the show. You will have the opportunity to see this Nashville based artist this coming Wednesday April 13th at Uncommon Ground Devon along with Chicago favorite "Baby Shark"
Musically and otherwise, the opposite of harmonious isn't always dissonant. The two coexist in a sort of multidimensional continuum, defined rigidly when observed, but coalescing with changing proportions in their natural states. And so, in creating something wholesome, it's often useful to sidestep those blurred lines that we use to delineate harmony from dissonance, spontaneity from resolve, and creativity from productivity.
Andrew Tufano has spent the last four years honing in on the substance behind these ossified labels through months of independent touring, hundreds of shows nationwide, and three heterogeneous EPs blending a pop acoustic sound with folk and soul roots. In an attempt to further shatter the myth that an artistic nature conflicts with an enterprising spirit, the Nashville-based artist is writing, recording, and releasing 100 songs in 100 days this winter.
Session Photos