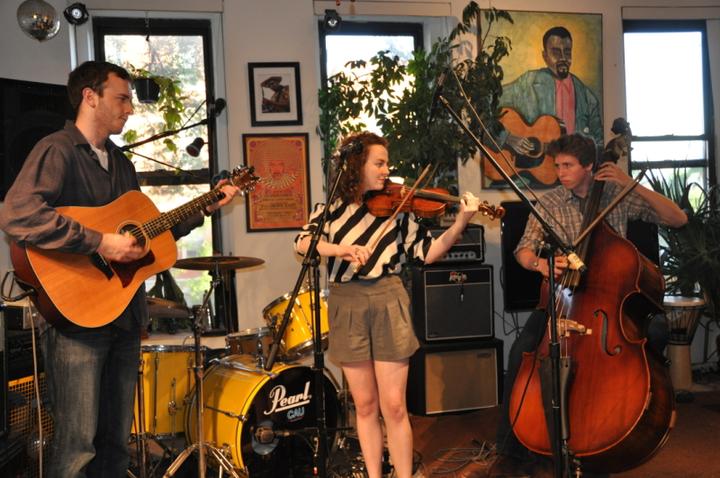 Ask Your Folks
Episode 605
Artist:
Ask Your Folks
Ask Your Folks is a Chicago-based trio comprised of vocals, guitar, fiddle, and string bass.

Owen Burton (guitar), Libby Weitnauer (fiddle), and Eli Broxham (bass), began playing together during their freshman year as music students at DePaul University. In August of 2013 they started playing at local farmer's markets and formed Ask Your Folks. Since their founding they have done a southern tour, released their debut album, and played in countless venues around Chicago.

Trained in a variety of styles, each member has brought aspects of their favorite genres--such as folk, old time, bluegrass, jazz, and rock--to the group. With a goal of creating new, relevant music by drawing on traditional American styles, Ask Your Folks' eclectic style is as intriguing as it is entertaining.
This is one from our lost and found department. My apologies to Ask Your Foks. This was a wonderful Podcast and, even though it's late, I am certain you will enjoy the show.
Session Photos