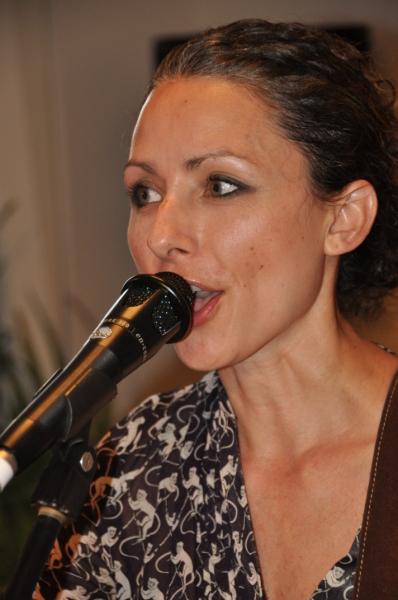 Jodee Lewis
Episode 604
Artist:
Jodee Lewis
A native of the Missouri Ozarks, Jodee Lewis was raised on folk songs and honky-tonk, and her music reflects the best of both worlds. The Chicago Tribune says she is "a singer-songwriter whose outsized talent is as big as her voice," and calls her first album, Whiskey Halo, an "impressive solo debut".
Already this year, her single from the album, In The End, was chosen as the first place winner in the 16th annual Great American Songwriting Contest. Another single from the album, From A Bottle, took runner-up in the 2014 International Acoustic Music Awards (IAMA) in the country category. Whiskey Halo has also been nominated for country album of the year in the 14th annual Independent Music Awards (IMA).
Lewis trained in classical piano and began playing guitar and writing music after moving to Chicago in 1999 with her husband, Chad. Growing up in a small town, Lewis sang in her church gospel choir and with her grandfather's country band, eventually attending Washington University in St. Louis to study Chemical Engineering. After a career with companies such as Monsanto and Clorox, Lewis decided to focus on music and raising her three children.
She explores the themes of loss, heartache, and ultimately, finding hope and beauty during moments of challenge. Considered a true storyteller, Lewis uses music to connect with listeners through shared emotion and honesty. The Chicago Tribune says "With her gentle twang and crystalline soprano, she invests her songs with a palpable ache that recalls country thrush Lee Ann Womack".
We had a wonderful time recording this show. I am certain, like me, you will become a fan of her music.
Session Photos