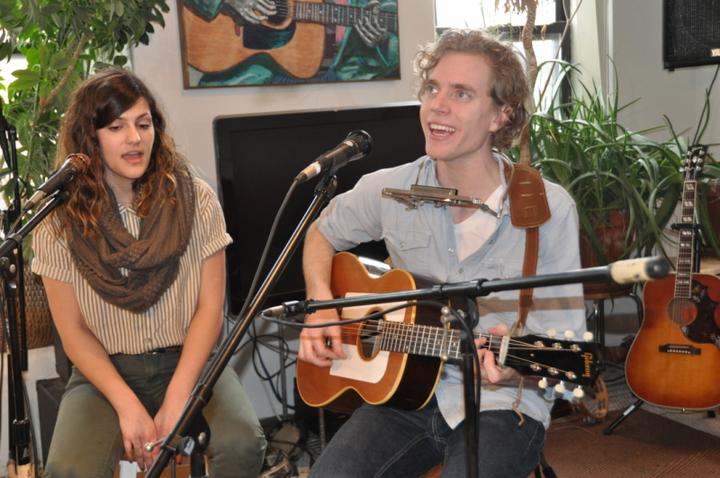 P.M. Buys
Episode 583
Artist:
P.M. Buys
Be sure to make it to the Tonic Room 2447 N. Halstead this Friday October 3rd to see P.M. Buys along with Donnie Biggens, Chicago Farmer (Vinly Release), and Coyote Riot
Chicago folksinger P.M. Buys stands as any building from his city's skyline would, stretched high and slender. With a harmonica slung from his neck and a well-aged guitar in his hands, he appears to compartmentally fit his Midwest predecessors like Woody Guthrie and Bob Dylan. One can certainly detect heavy influence from the Ghosts of Folk Music's Past tucked within the works of P.M. Buys. Those elements, twisted with thorough classical guitar training, vibrant lyricism and accompaniment from operatic soprano/pianist Emma Volz, bring a very contemporary angle to the duo's sound. Standing together they give off a certain chemistry on stage, combining winding harmonies with accordion and finger-picked guitar.

Out of this collaboration came the first release - a batch of six songs entitled "Funeral Psalms". Released in January of 2014, the EP is currently available for download, free of charge, at www.pmbuys.com.
Session Photos