The Triumphant Return of the Poetry Open Mic at The Gallery Cabaret hosted by Westley Heine.
Sat, 5/27/23, 5:00 PM - Sat, 5/27/23, 8:00 PM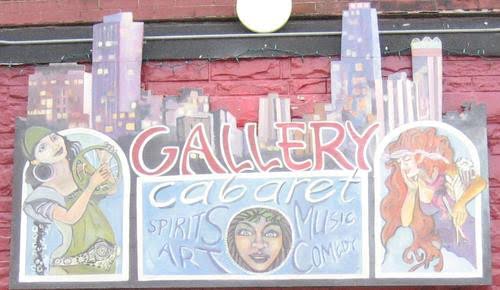 Public

Anyone on or off Facebook
Poets and poetry fans join us for the revived poetry night at The Gallery Cabaret every 4th Saturday of the month. Sign up for the open mic starts at 5 pm. Show ends at 8 pm. Each performer has a 5 minute slot. Depending on the number of readers on the list we will do a second round of readings. No cover!
Poetry night at the Gallery Cabaret has been a tradition for decades. Like many gatherings this community has been severed by the pandemic. Writer Westley Heine is back in Chicago and is eager to bring this event back to life.
Heine has featured twice at the Green Mill Poetry Slam, also featured twice at the Gallery Cabaret poetry night, as well as loitered at most readings around Chicago. He is the author of Busking Blues: Recollections of a Street Musician & Squatter (Roadside Press 2022), 12 Chicago Cabbies (Newington Blue Press 2021), two volumes of poetry including The Trail of Quetzalcoatl (Scars Publications 2016), and Street Corner Spirits (Roadside Press 2023) which set to release the day of the show.