Joe Rian and the A.M. Drinkers with Vivian Garcia 1354 West Wabansia Avenue Chicago, IL 60642
Wed, 5/24/23, 8:00 PM - 11:30 PM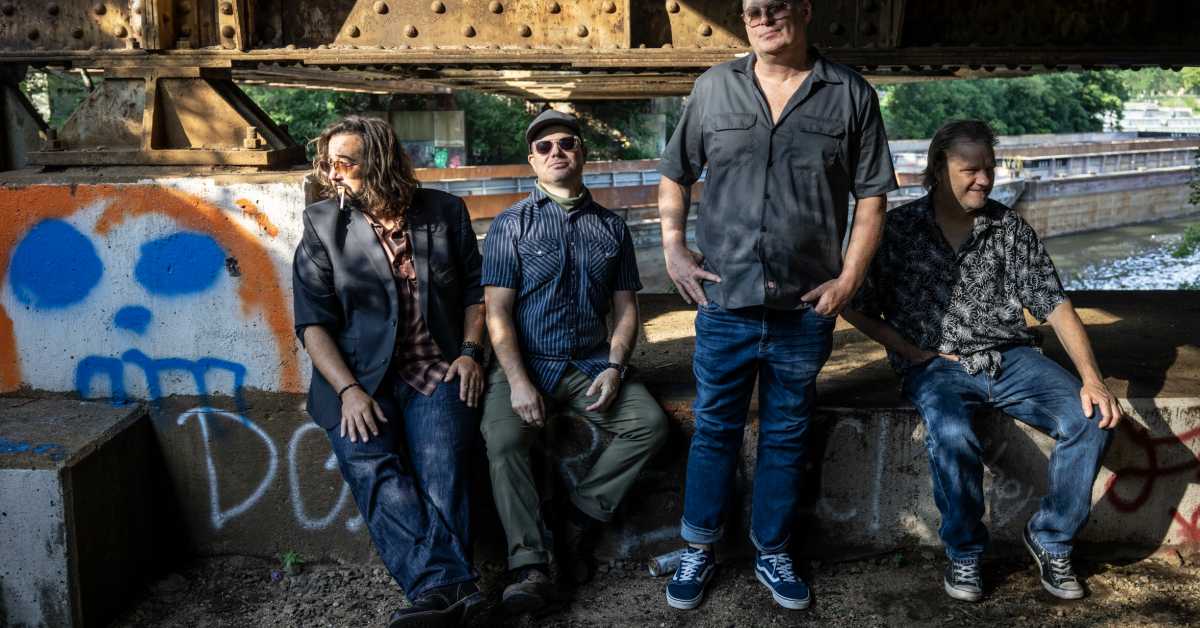 1354 West Wabansia Avenue Chicago, IL 60642
Public

Anyone on or off Facebook
Joe Rian and the A.M. Drinkers with Vivian Garcia
Doors: May 24, 2023 7:30 PM
Online Scheduled Ticket Price: ADVANCED: $12.00 DAY OF CREDIT: $15.00
Joe Rian & The A.M. Drinkers
Joe Rian has what one might describe as an interesting life. The Chicago based singer was adopted as an infant and raised in Rock Falls, Illinois. He moved out of the U.S. Midwest after flunking out of college and scraped a living by working multiple minimum wage grinds. His main gig was sweating away at a gold and silver refinery on the west side of Phoenix, AZ. Other jobs included telemarketing, pouring concrete, releasing and then chasing hot air balloons, moving appliances, and a very short stint collecting outstanding debts for…well, for some people you didn't want to cross.
In 1989, he won an American Stratocaster signed by Jeff Beck and Stevie Ray Vaughan via a radio contest. Then, pure chance found him at the last ever Stevie Ray Vaughan concert. After moving to Chicago, he worked at Buddy Guy's Legends and busked the streets of the "Windy City." He doesn't, however, see himself as a strict bluesman, although of course there's an element of electric blues in his music. He also draws on elements of roots rock, country and folk. It makes for a musical melting pot and songs that Joe Rian feels are best "consumed in your local tavern."
Vivian Garcia
Vivian Garcia is a Chicago based singer-songwriter. Her musical journey has taken her from studying rumba flamenca rhythms in Granada, Spain to performing with international folk musicians in Madrid,Spain for 3 years as well as singing with various bands in Chicago. Vivian has performed at The Taste of Chicago, Metro,Thalia Hall, House of Blues, Double Door, as well as World Music Fest, Mole de Mayo, Pilsen Fest,Villapalooza and many local venues. She's opened for Grammy winners La Santa Cecilia as well as Aterciopelados. Cold Bed is her first album and her latest EP, In Between Times, released February 2016 , had her song Ven Conmigo featured on the daytime Emmy nominated show East Los High on HULU. Vivian is a TEDx speaker/performer and has a song in the 2023 Sundance award winning film The Persian Version to be released by Sony pictures this fall.
· 21+
· Door staff will check ID.
· Tickets are non-refundable and non-exchangeable, please review your order carefully before confirming.