Phil Circle Music Offers A Wide Range Of Classes For Musicians Of All Ages In Chicago
Sat, 01/26/2019 - 1:34am — mteach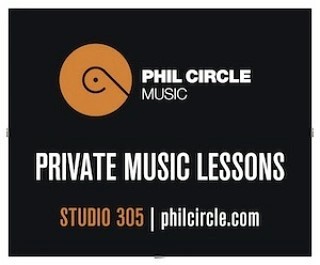 Singer-songwriter-guitarist Phil Circle has always preferred to pursue his career on his terms, mostly by disregarding the much sought-after "record label" in favor of his own, booking more intimate venues that appreciate the musician and his work, and receiving radio play on stations all over the country and world that look for independent talent.
​
Phil Circle is by no means your ordinary songster picking away quietly on his acoustic guitar. He blends elements of rock, jazz, blues, folk, and classical, to seamlessly create a style truly his own. Add to this his often flawless and always energetic live performance, and he lands far away from what most people think of as "Singer/Songwriter."​
Phil's music is timeless. His debut release was hailed by In The Mix as "just what the doctor ordered...[Phil Circle] defies rock, jazz and blues. His songs [are] from the master class." 20 years later, Illinois Entertainer called Phil "one of our town's most unique voices."