Artists
Brittany Lee Moffitt
Brittany Lee Moffitt is a professional vocalist, songwriter, and performer from the small town of New Carlisle, Indiana. Brittany moved to Chicago in 2005 to study music at Columbia College. During that time, Brittany was offered an opportunity to represent the music department as a participating singer/songwriter in the 2009 International Summer Music Camp, held by kraut-rock pioneer, drummer, and instructor Udo Dahmen at Popakademie School of Music in Mannheim, Germany. She also shared the stage with artists Earth, Wind, and Fire, vocalist Mina Agossi, and drummer Dana Hall while studying at Columbia. Graduating in 2010, Brittany soon found herself performing in several original and cover band projects, showcasing an array of vocal styles from jazz to hard rock, never missing an opportunity to entertain, experience, and learn. In December 2013, Brittany embarked on her first solo tour as a singer/songwriter along the east coast, performing in Boston, New York City, Washington, D.C., and Cleveland, Ohio. Brittany currently sings with Chicago powerhouse rock tribute band Raised On Radio, the prestigious wedding and corporate-geared Ron Bedal Orchestra, and occasionally with tribute bands Maggie Speaks, Final Say, and Spoken Four, all the while staying busy in various ensembles and original projects throughout Chicago. Brittany is also recording her debut solo record with music producer Drew Mantia at Carter Co. Recordings in Chicago, with a release date set for December 2014.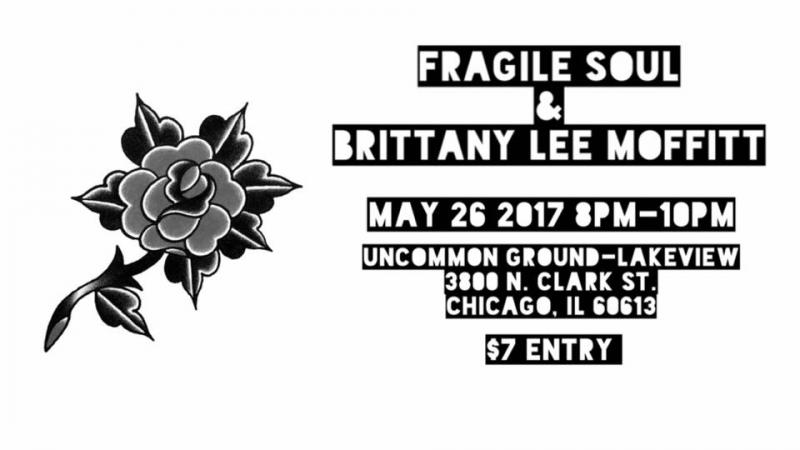 "'Acceptance' in human psychology is a person's assent to the reality of a situation, recognizing a process or condition (often a negative or uncomfortable situation) without attempting to change it, protest."
my name is Brittany Lee Moffitt, and I'm inviting you to celebrate the release of "Acceptance": my first EP as a "solo" artist, on Friday, December 5th at The Throne Room in Chicago.
Joining me on this night are Chicago's own Deep Fayed and Da$Htone. I'm thrilled to add that Deep Fayed will be joining me on stage as my backing band as well.
BRITTANY LEE MOFFITT "ACCEPTANCE"
EP RELEASE SHOW
Friday, December 5th, 2014
Doors @ 8PM
$10 door, $7 advance
21+
tickets: http://thethroneroomchicago.com/queueapp.com/events/5700
DEEP FAYED 9PM
http://deepfayed.com/
DA$HTONE 10PM
http://dashtone.com/
BRITTANY LEE MOFFITT 11PM
http://facebook.com/bmofmusic
this night will be full of creativity, soul, collaboration, celebration, and inspiration. I can not wait to share this new music with you! please, feel free to message or send me an email at [email protected] with any questions.