Episode 510
About the Episode:
The Ewing Theory is back on CAU. Their first appearance was back in 2011, Episode 363. Members Evan Walker, Joe Redmond, Mike Ryva, Peter Castaldo came in and we recorded this episode prior to their new CD release.
"Now the gloves are off and it's just because of a different point of view," sings Ewing Theory vocalist/guitarist Joe Redmond, and it's a statement that can be applied to not only his approach, but to the band's as a whole. On their 2011 full-length A Casual Theft, the group boasted hyper-kinetic solos and dynamic range over a thick, grunge-era backdrop but without the expected machismo.
On this year's new Tarantula, Redmond's unique croak is still reminiscent of a marriage between Mudhoney's Mark Arm and J. Mascis of Dinosaur Jr., and there's a rather brilliant air of humility attached to these propulsive tracks. Opening thriller "Nadine" teases the listener with some twinkling guitars before giving way to brisk crashes and an attention-grabbing chorus, while the sunny "Let Me Go" coasts on its breezy verses, making for perfect driving music on a warm afternoon.
Despite what Tarantula may have done to ease up on A Casual Theft's aggression, it's also done wonders for the variety that's abound here. Amongst light blues flourishes ("Willing and Able"), angelic ballads ("Feet") and rustic instrumentals (the sweet two-minute "It Launch'd Forth"), it's clear that The Ewing Theory have opened the door to a wider range of influences, and that approach has helped their already-strong songwriting and cathartic performances immensely.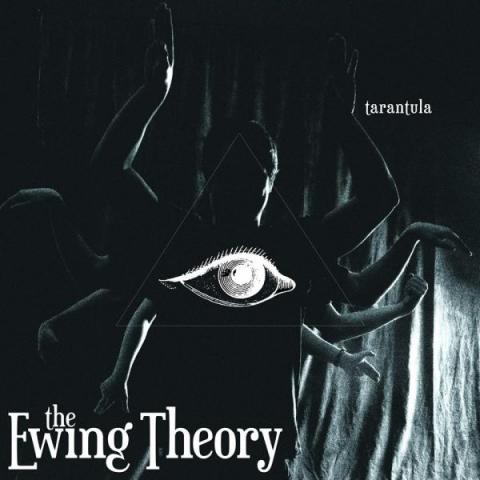 0